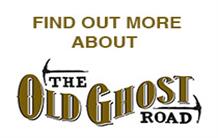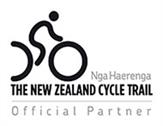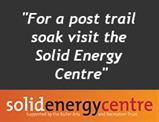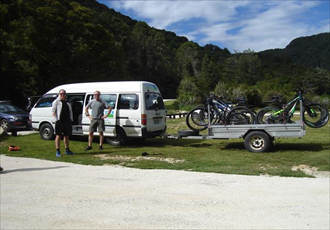 HikenBike Shuttle is locally owned and operated, nestled at the foot of Mt. Glasgow, 4 km from the Seddonville trail end.
We provide shuttle and relocation services for hikers and bikers of The Old Ghost Road, and other Buller trails.
Our vans and purpose built trailers can accomodate up to 22 bikers and 24 hikers.






Contact us for all your shuttle and relocation requirements, we would love to help you explore this wonderful part of the country.
We are confident our friendly and flexible service will exceed your expectations.
For your comfort all our services are smoke free.
HikenBike are extremely proud to be an Official Partner to 'The Old Ghost Road' and 'The New Zealand Cycle Trail'.

Cheers, Chris and Steph